Become Enterprise Coach Agility Certified With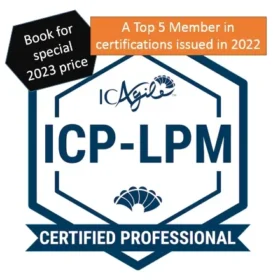 LPM
Lean Portfolio Management (LPM) is an approach to managing multiple teams and products / portfolios within an organization to ensure alignment with strategic goals and objectives. LPM applies the principles of Lean and Agile methodologies to portfolio management to enable organizations to deliver value faster and more efficiently. Our training is designed by Certified Training from the Back of the Room Trainers using research-backed brain-based adult learning techniques. In conclusion, this class is delivered by a highly qualified trainers with real-world experience of working in large portfolios.
Summer Special Price:
$1400.00
$3,999.00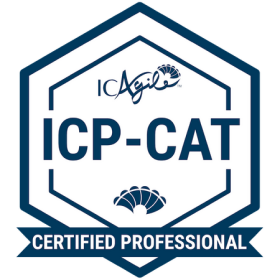 CAT
As part of the advanced ICP-CAT certification, you will gain highly-effective enterprise coaching and large scale facilitation skills required for enterprise agile transitions. We know that purely top-down approaches cause resistance and fail. What we need is active participation and self-organisation in solving real business problems. To include everyone, we need facilitation techniques that allow everyone involved in the structure or process, to participate in its co-creation. You will learn the skills and understanding of how to generate alignment, innovation, and clear direction forwards in large groups with diverse opinions, identify and overcome resistance systemically.
Summer Special Price:
$675.00
$1,499.00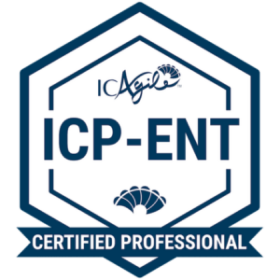 ENT
As part of the advanced ICP-ENT certification, you will gain a deep understanding of agility at the enterprise level by learning the cultural, structural, process and leadership perspectives. The Enterprise Agility Masterclass teaches how organizations become more responsive and more purpose-driven, and the changes an organisation need to go through to be more agile through an interactive deep dive into enterprise agile. We will show you how to design processes with agile in mind engaging marketing, sales and finance for business agility.

Summer Special Price:
$875.00
$1,999.00